DANNER 2522 PM 2 PUMP 250GPH 24W 18 ft. CD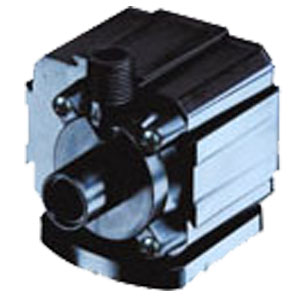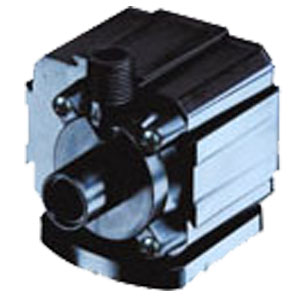 Our Price:
$76.99
You Save $23.10 (30.00%)
---
Manufacturer Part #: 2522
Lead Time: 2 Days
Size: 5.0 x 3.8 x 4.2 in.
Check Estimated Shipping Cost
$
Caution
The pump is intended to pump water only. It cannot be used to pump oil, solvents, or gasoline. Although the pump will continue torun if there is no water, after 30 minutes damage may occur if allowed to run dry.
Grounding Instructions
This appliance should be grounded to minimize the possibility of electric shock. This appliance is equipped with an electric cord having an equipment grounding conductor and a grounding type plug. The plug must be plugged into an outlet that is installed and grounded in accordance with all appropriate codes and ordinances. This appliance is for use on a nominal 120-volt circuit, and has a grounding plug that looks like the plug illustrated in (A) below. A temporary adapter which looks like the adapter illustrated in (B) and (C) below may be used to connect this plug to a two-pole receptacle as shown in (B) if a grounded outlet is not available. The temporary adapter should be used only until a grounded outlet can be installed by a qualified electrician. The green-colored rigid ear (lug, and the like) extending from the adapter must be fastened to a permanent ground such as a grounded outlet box.
Service And Maintance
The pump cover should occasionally be removed to clean and inspect the impeller assembly. The impeller is the only serviceable item andcan be pulled out of the body . Do not take the impeller apart except for cleaning when used in salt water or hard water applications; see below. If it is worn or broken the entire impeller assembly should be replaced. This will restore the pump to original capacity. Pumps taken outof service for an extended period with fluid inside run the risk of forming a crust which may prevent subsequent starting. Saltwater shouldbe flushed out with fresh water. Always check cord for sharp bends which can cause premature cracking. Do not use power cord to liftor move pump. Other than Impeller maintenance, this appliance has no user serviceable parts.
Features
250 GPH Maximum Flow with a 7 in. Shut-Off.
Ceramic Shaft.
Pre-Filter Included.
Operates Submerged or In-line.
PM 2 - 18 Grounded Power Cord.
Packed 6 Per Master.
Cord Length - 18 in.
Dimensions 5.0 x 3.8 x 4.2 in.
Amps/Watts - 0.3/24.